AV® Preeminent™ Martindale-Hubble® Peer Review Rating for Ethical Standards and Legal Ability
Mr. Wayne has been practicing as an attorney in Atlanta since 1996. Graduating with his Juris Doctor from Georgia State University Law School, he served as Chief Justice of the Honor Court. Mr. Wayne completed his Bachelor of Business Administration (BBA) at Oglethorpe University and holds a Master's degree in Business Administration (MBA), and a Master's (MS) and Specialist degree in Professional Counseling also from Georgia State University.
Mr. Wayne began practicing law as a contract attorney for top criminal defense attorneys in Atlanta, working on Federal Criminal Appeals. He then moved on to become a real estate closing attorney. While enjoying his work as a closing attorney, he missed the world of litigation. In 2001, he began his own civil litigation practice and in 2005, Mr. Wayne established Richard C. Wayne & Associates, P.C.
Courts:
Superior Courts in Georgia
Court of Appeals of Georgia
Supreme Court of Georgia
United States Supreme Court
United States District Court, Northern District of Georgia
United States District Court for the Middle District of Georgia
United States Court of Appeals for the 11th Circuit
Memberships & Affiliations:
State Bar of Georgia
American Bar Association
Georgia Real Estate Fraud Prevention and Awareness Coalition (GREFPAC)
Georgia Real Estate Closing Attorneys Association (GRECAA)
---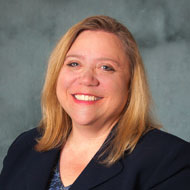 Grace M. Tillman holds a Juris Doctor from the University of Georgia School of Law and a Bachelor of Business Administration (BBA) from Kennesaw State University. Ms. Tillman began practicing law as in-house counsel for a multi-million dollar manufacturing and distribution company in metro Atlanta.
In 2004 Grace entered private practice, first as an associate and then as a partner of the Remler Tillman Law Group, P.C., Grace's areas of concentration includes banking law; personal and corporate bankruptcy; creditors' rights; corporate organization and management; civil litigation; contract review and negotiation; dispute resolution; real estate law; general business law; and estate planning. In 2014, Grace joined Richard C. Wayne and Associates, P.C. where her focus remains on civil litigation, banking law, business law, and real estate law.
Courts:
Superior Courts in Georgia
Court of Appeals of Georgia
United States District Court, Northern District of Georgia
United States District Court for the Middle District of Georgia
United States Court of Appeals for the 11th Circuit
Memberships & Affiliations:
State Bar of Georgia
American Bar Association
Georgia Real Estate Fraud Prevention and Awareness Coalition
Georgia Association of Women Lawyers